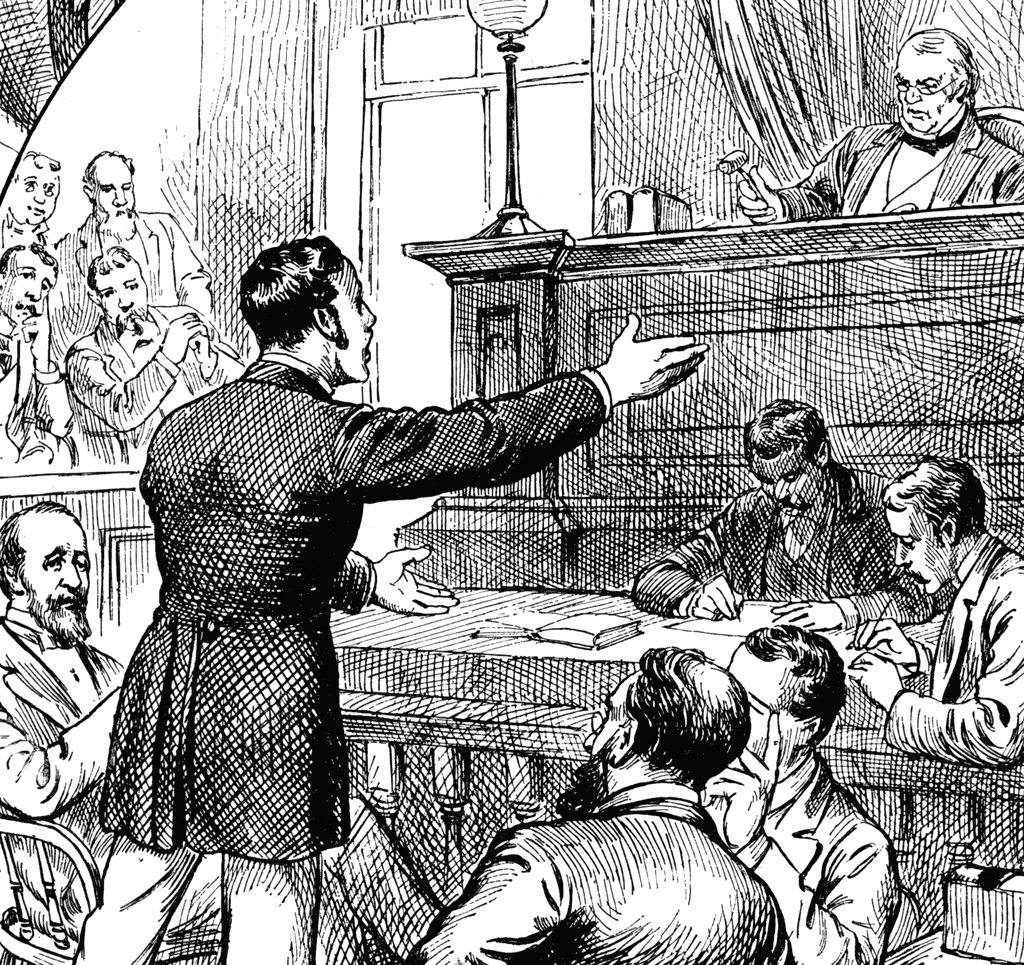 Some people get nervous when they have to attend a hearing. Relax, just keep these simple rules in mind and everything will go smooth.
When you are in the courtroom, you want to act appropriately and avoid angering the judge. If you make the judge mad, he or she will remember it, and you don't want that hanging over you.
Some tips:
-Dress appropriately, like you're going to a wedding or church. You can wear jeans, but if you're dressed nicely, the court will take you more seriously.
-Don't interrupt anyone. Wait for a break to request to be heard if you feel you're being ignored.
-Treat everyone with courtesy and respect, even if you don't think they deserve it. This includes bailiffs, court clerks and assistants, and the opposing attorney or party.
-Don't get mad, or at least if you do, try to continue to act with courtesy and respect. When you get mad, you lose your perspective, you say things you don't mean, and you're likely to get in trouble in one way or another. The depth of your feeling or anger will not win you any points with anyone. Sometimes in Family Court the judge or the opposing side will try to bait you into loosing your temper especially if the other party alleges that you have anger management issues. Don't give them the satisfaction by proving them right. Maintain your cool at all times.
-Thank the judge before you leave, regardless of the outcome. You never know you may have to appear before this very same judge sometime in the future.
For more information call Discount Divorce & Bankruptcy for a FREE consultation.

The experienced family and bankruptcy document prepares at Discount Divorce assists clients throughout Arizona, including the cities of Ahwatukee, Anthem, Apache Junction, Avondale, Bisbee, Buckeye, Bullhead City, Camp Verde, Casa, Cottonwood, Douglas, Eloy, Grande, Carefree, Cave Creek, Chandler, El Mirage, Flagstaff, Florence, Fountain Hills, Gila Bend, Gilbert, Glendale, Globe, Goodyear, Gudalupe, Kingman, Lake Havasu City, Litchfield Park, Marana, Maricopa, Mesa, Nogales, Oro Valley, Paradise Valley, Payson, Peoria, Phoenix, Prescott, Prescott Valley, Queen Creek, Safford, San Luis, Scottsdale, Sierra Vista, South Tucson, Snow Flake, Sun City, Sun City West, Surprise, Tempe, Tolleson, Tucson, Waddell, Wickenburg, Winslow, Youngtown and Yuma.

Visit
www.discountdivorcepro.com
or call (602) 896-9020. Discount Divorce is located at 13817 N. 19th Ave., Phoenix, AZ 85023-6105.

Email:
DiscountDivorce@msn.com
As always you should seek legal advice for specific issues like the one above before coming to Discount Divorce to have your documents done and processed so that your legal rights may be protected.